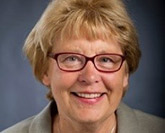 Professor in Clinical Neuroscience, Karolinska Institutet Director Center for Alzheimer Research Translational Alzheimer Neurobiology, Senior Consultant in Geriatric Medicine, Karolinska University Hospital Huddinge.
Education:
Specialist in Geriatric Medicine, 1984 Licensed to practice Medicine, 1981 MD, 1977 PhD Uppsala University,1971 BPharm Uppsala University.
Previous academically appointments:
1982-92 Lecturer in Pharmacology, Faculty of Pharmacy, Uppsala Univ.1979-82 Research position Swedish Medical Research Council.1979-Associate Professor (Docent) in Pharmacology, Uppsala Univ, 1977-1979 Post doc position, Dept of Pharmacology, Uppsala Univ.
Previous clinical appointments1988-1992 Consultant, Geriatric Clinic, Karolinska Univ Hospital Huddinge,1982-1988 Clinical training in Medicine, Neurology, Family Medicine, Geriatric Medicine.
Other Employments:
1978-1979 AB Kabi, Head of the anti-coagulantia division, Pharmacology section,1979-1982 Swedish Drug Agency, Pharmacology division, physician,1971-1972 Swedish Drug Agency, Pharmacology division.
Commission of trust:
Member of the board of Wennergren Foundation 97- , vice chairman 2005-, Member of ENCP executive committee 2004-2007, Member of Advisory board of Swedish Research Council 1995-2000, 2005- (chairman neurology/psychiatry 08), Member of Board of Research Karolinska institutet 00-01, Chairman National Society for Rearch of Aging 2004-2008, Member of the board of faculty of pharmacy 1986-1992. Member of Nobel Assembly 2010-2015.
Supervision of 25P hD students (dissertations, Supervision of 24 international post doc students. Present supervision: 2 PhD students, 3 international post docs. External PhD thesis examiner (Faculty opponent) for 12 PhD thesis and External reviewer of 13 academically appointments.
Other activities:
Organizer of 16 international symposia and conferences. Member of the advisory boards of the International conference on Alzheimer's AD/PD conferences 1992-2006, International Conference in progress Alzheimer and Parkinson´s disease 1997-Springfield symposium on Alzheimer therapy 1996- (local organizer in Stockholm 2000 and 2012.
Principle Investigator for more than 15 clinical trials.