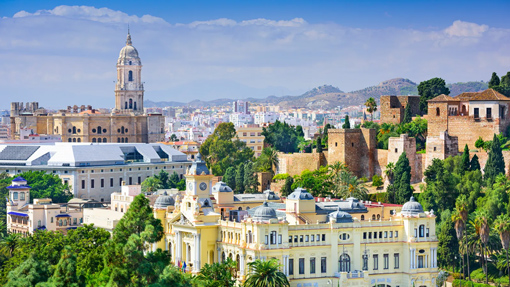 The International Congress on Neurodegenerative Diseases will be held on Málaga, once more under the presidency of H.M. Queen Sofía, and returns to its regular date on September 19-22 to coincide and celebrate International Alzheimer's Disease day.
These meetings have been organized, since 2013, by Queen Sofia Foundation, together with CIEN Foundation and CIBERNED and, this year, for the first time, by the Spanish Society of Neurology. The City and Provincial Councils of Málaga will collaborate by providing the Edgar Neville Auditory and making available other resources to support the Congress.
As in years before, this scientific Congress aims to bring society closer to the advances of research in the fight against Alzheimer's and other neurodegenerative diseases and, above all, to raise the evident need to advance in the search for global solutions and responses due to their social consequences.
The International Congress on Neurodegenerative Diseases will focus on research advances in neurodegenerative disorders. It will offer a forum to discuss a range of areas of interest related to basic, clinical and translational aspects of the research on neurodegenerative diseases, providing researchers from all over the world with opportunities to discuss and share experiences and entertain topics that stretch into the future and will be vital to procure the advancement into knowledge and treatment for these diseases.
Researchers from several countries such as Rik Ossenkoppele (Amsterdam University), Jorge Sepulcre (Harvard University), Nick Ashton (Gothenburg University), Alberto Lleó (Hospital Santa Creu i Sant Pau-CIBERNED), will take part in the congress. Dr. Jean-Charles Lambert (Institut Pasteur of Lille) will give the Keynote Lecture.