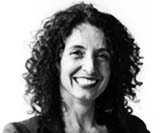 Instituto de investigación Biodonostia
CIBERNED
Sonia Alonso-Martín: Group Leader of "Muscle Stem Cells & Regenerative Medicine" Lab within the Neuromuscular Diseases Group (Neurosciences Area) at BIODONOSTIA HRI (Donostia/San Sebastián, Spain). Research Fellow – Gipuzkoa Fellows Program for Talent Attraction and Retention.
Sonia Alonso-Martin is a highly qualified scientist, with an outstanding background in Myology, Mouse Molecular Genetics and Gene Regulation, and broad knowledge in Transcriptomics and Stem Cell Biology.
She is a renowned researcher in the skeletal muscle stem cell field, in which she contributed with high impact outcomes, including relevant international collaborations. She is author of 24 research papers and more than 50 scientific communications.
After completing a successful PhD in Madrid (CIB-CSIC) on ESC manipulation to generate new animal models for platelet-associated diseases, pioneer in her institution, she moved to France for a post-doctorate in F. Relaix lab (Paris & Créteil).
Remarkably, during her post-doctoral research works, she performed a stem cell ontogeny, from development to aged mice, identifying molecular pathways involved in the emergence of postnatal muscle stem cells in vertebrates, as well as the genetic changes associated with the stemness capacity of these cells. Back in Spain in 2016, she joined Pura Muñoz´ lab (CNIC-Madrid and UPF-Barcelona), where she focused on stem cell heterogeneity and aging, successfully publishing as first author in prestigious Nature Cell Biology journal.
In 2019, she has been awarded the "Gipuzkoa Fellows Program for Talent Attraction and Retention" which allowed her to start her own research group within the Neurosciences Area at Biodonostia HRI. Relying on her expertise in muscle biology, her group is unravelling the complexity of muscle dystrophies and motor neuron disorders, especially ALS, developing a total innovative approach for a better understanding of the different neurodegenerative diseases, including sarcopenia due to disuse or aging. She has a patent already licensed for ALS therapeutical approaches. Of note, she is Guess Editor for a 2022 Special Issue in The Journal of Personalized Medicine focused on Precision Medicine applied to Neuromuscular Disorders.
She is member of CIBERNED, the Network Center for Biomedical Research in Neurodegenerative Diseases; she is also member of the subgroup RIS3_Regenerative Medicine & Advanced Therapies (Health Dept., Basque Government); she is Review Editor for Frontiers in Cell and Developmental Biology and serves as reviewer for different scientific journals. Moreover, she is scientific evaluator and/or advisor for different committees and institutions such as FWO (Research Foundation – Flanders) or LifeArc (British Medical Research Charity) and the Spanish National Research Agency (AEI).
Finally, in Nov-2019 she co-founded MIAKER Developments S.L., a startup for clinical and research technology, as CRO, IP development, and drug screening, where she is currently R&D Director and Secretary of the Board of Directors.